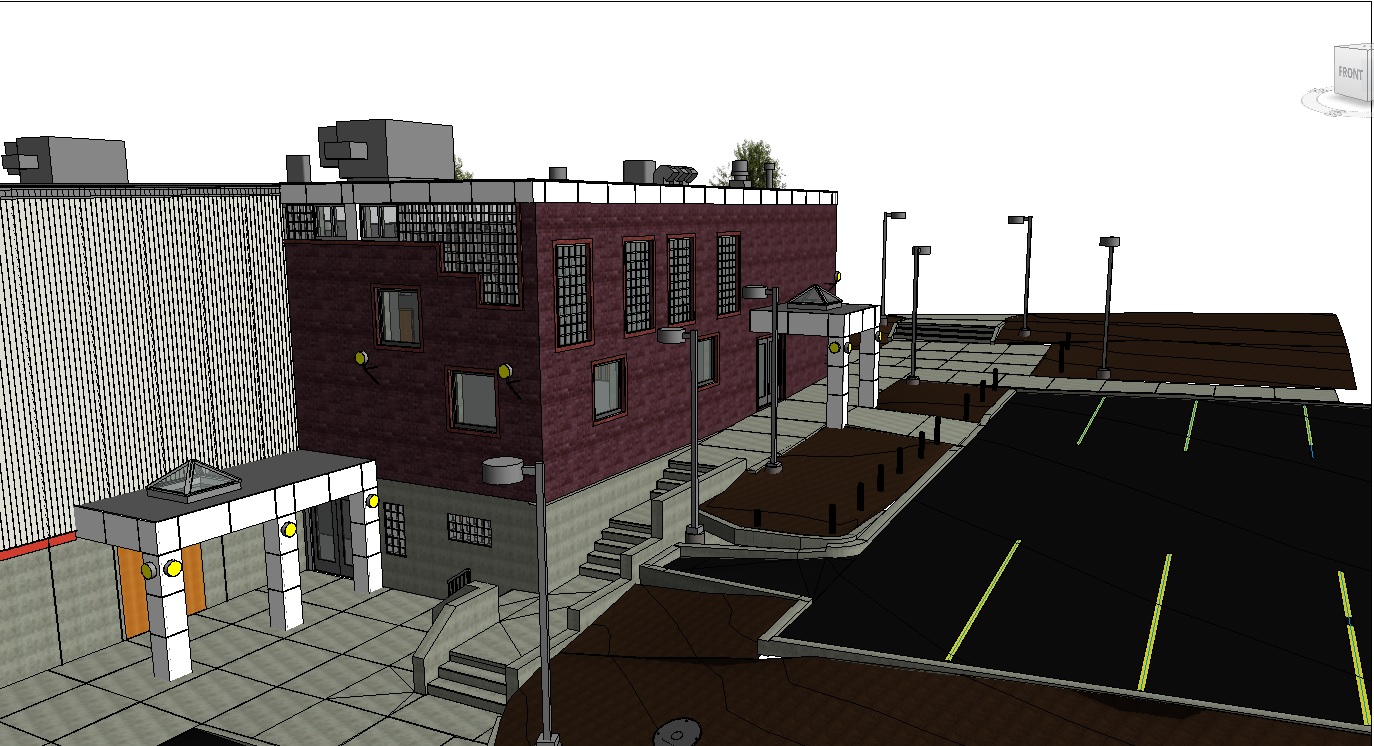 G&P Associates is a trusted provider of Scan to BIM and As-built services for architects, contractors, engineers, and developers in the NYC, NY, PA, CT, MD, and NJ areas.
Above shows a Scan to BIM as-built Revit model from a community center in Peekskill, NY. On this project we 3d laser scanned the interior, exterior, and roofs.
Having several 3d scanners allowed us to complete the field as-built survey within 5 hours. This reduced the impact on the community center's daily activities.
Exterior we 3d laser scanned in 2x HDR color. After we combined the lidar scans together and created a detailed as-built Revit model. Below, shows the colorized scan overlayed on to the asbuild Revit model.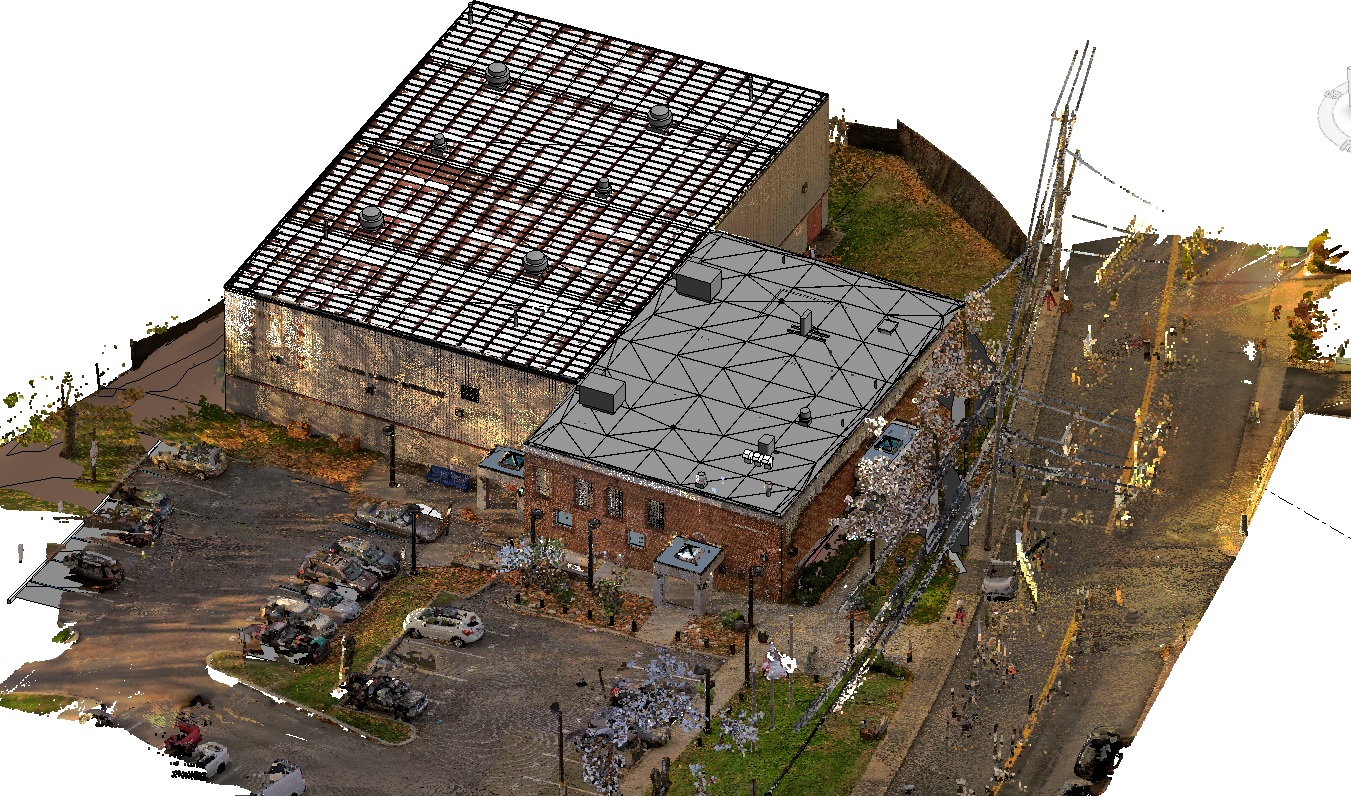 Upon completion of the Scan to BIM model we were able to easily extract 2d as-built floor, ceiling, elevation, roof, and facade drawings for the architect. Below shows a floor plan extracted from the as-built Revit model with the exterior scans overlayed.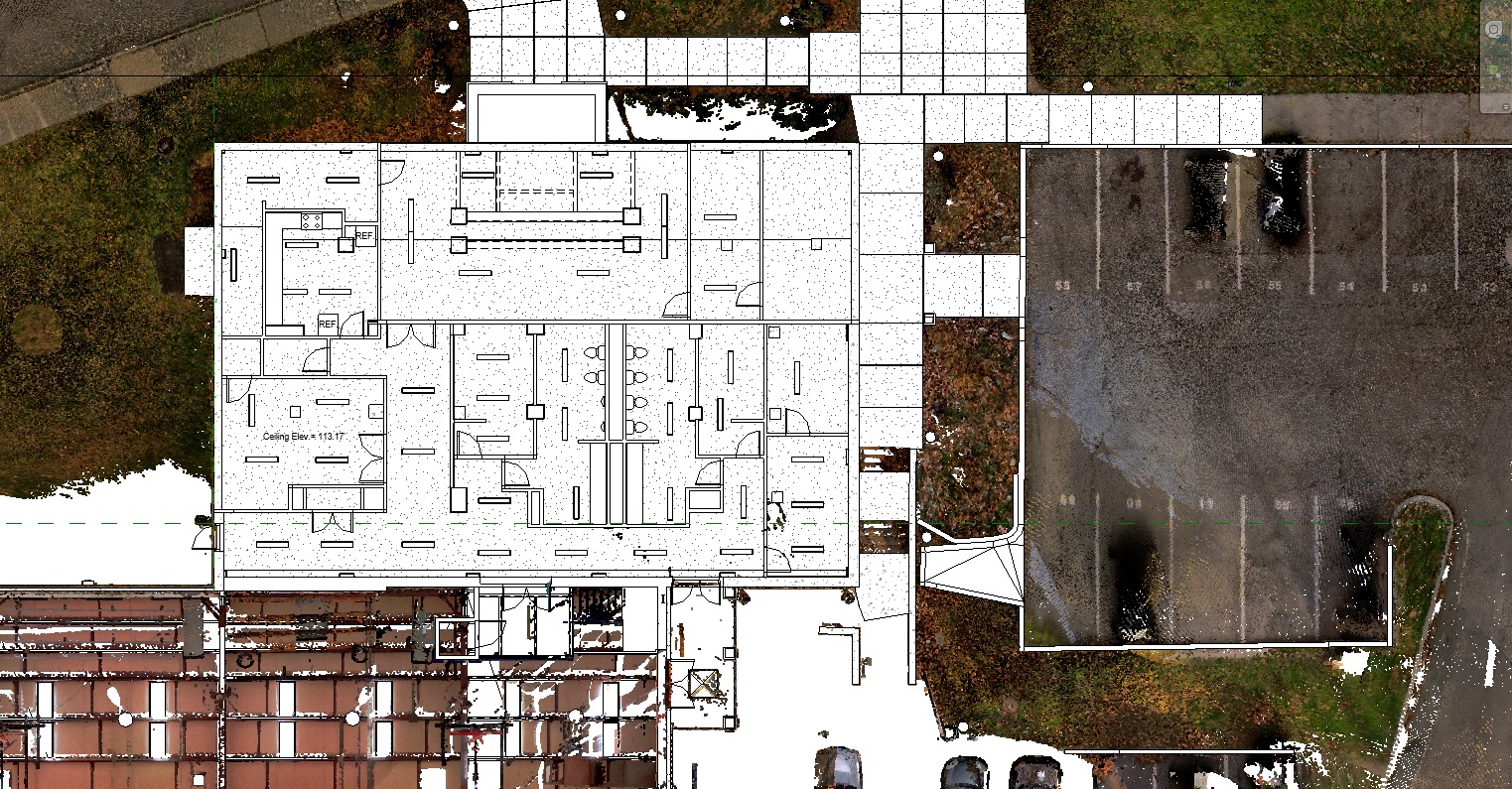 AutoCAD As-build Facade, Elevations, and Sections can be created at a "click of the button" once the Scan to BIM Model is complete. Below shows the as-built facade drawing extracted from the model.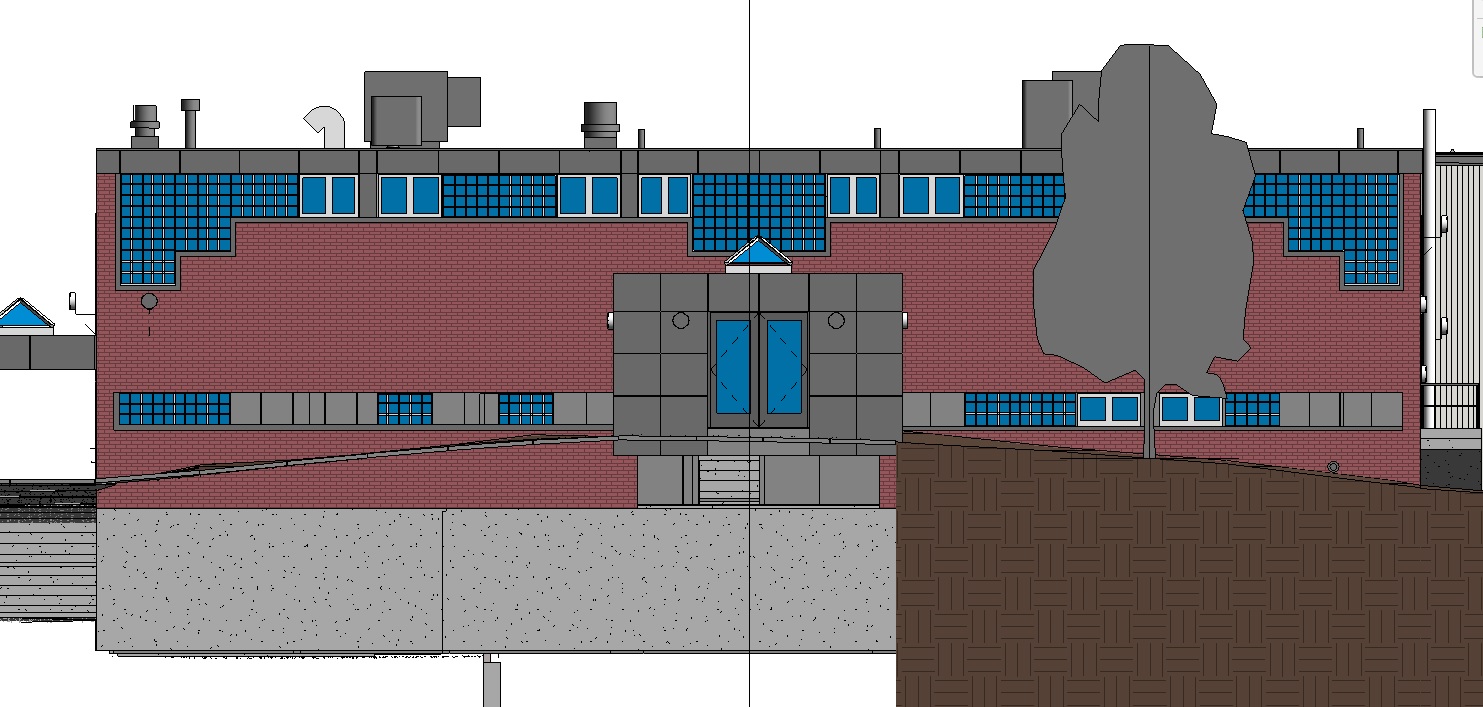 We also rendered the finished Scan to BIM model for presentation purposes. Below shows a rendered as-built Revit. The point cloud modeled Revit model is very accurate including the light poles and sidewalk pavers.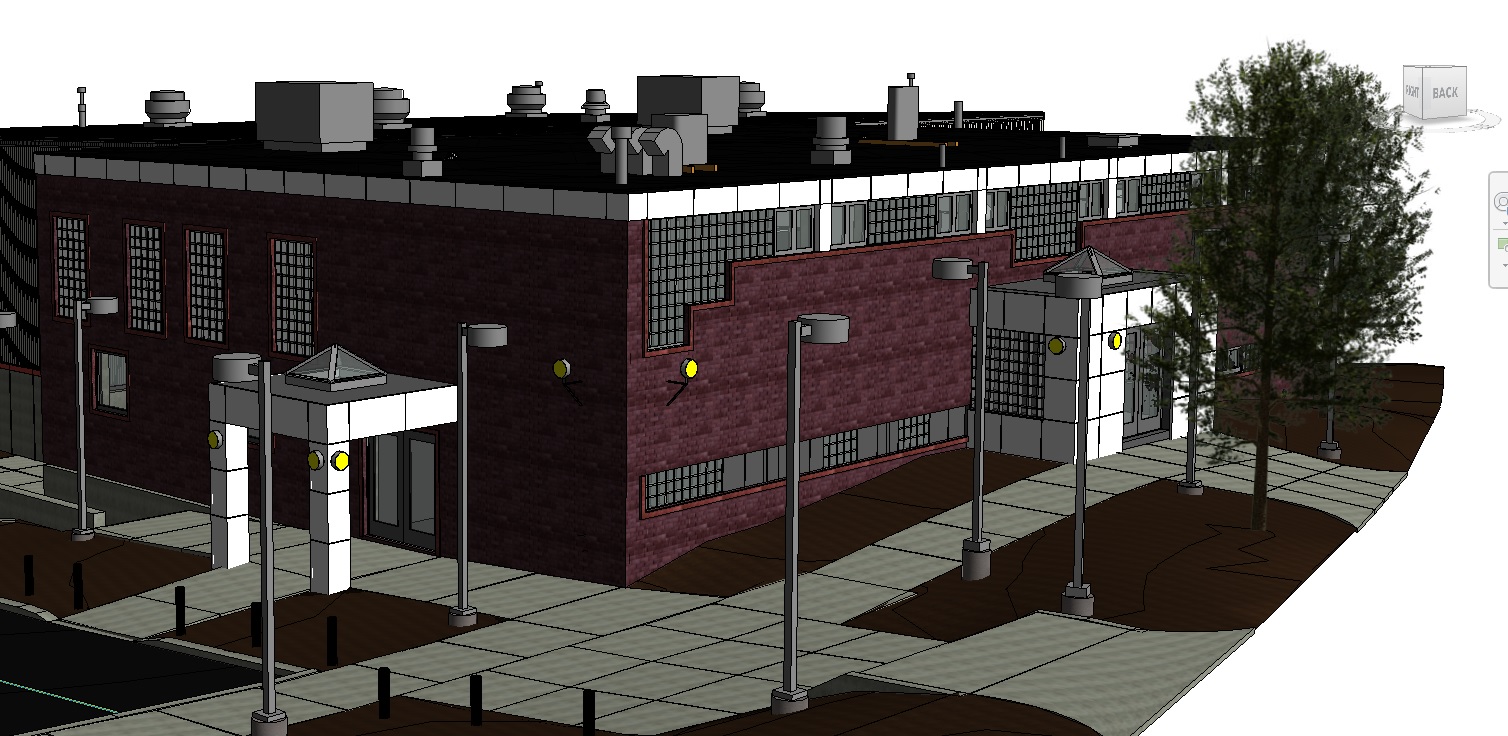 We have highly trained Architectural, Engineering, Construction, and BIM technicians who are always on-time and budget.
Our deliverables can be in AutoCAD, Revit, Rhino, or Microstation.
We use the most current high accuracy (+-1/8") laser scanners.
We produce detailed:
2d As-Built Floor Plans
2d As-Build Ceiling Plans
2d As-Built Building Exterior Facade Plans
3d Scan to BIM Models
3d As-Built Models in AutoCAD, Rhino, Revit
Floor Deviation and Heat Map Plans
Facade Photogrammetry from camera's and drone's rectified to Laser Scans
As-Build Topography
Realistic Walkthroughs and Flyovers
Raw Point Clouds
Call Today: 607-327-1106
Email: cgibbons@gpassociates.org
We have locations in New York, Pennslyania, Maryland and New Jersey serve the entire Northeastern United States.
---
---
---
---
---
---
---
---
---
---
---
---
---
---
---
---
---
---
---
---
---
---
---
---
---
---
---
---
---
---