Residential As-Built Services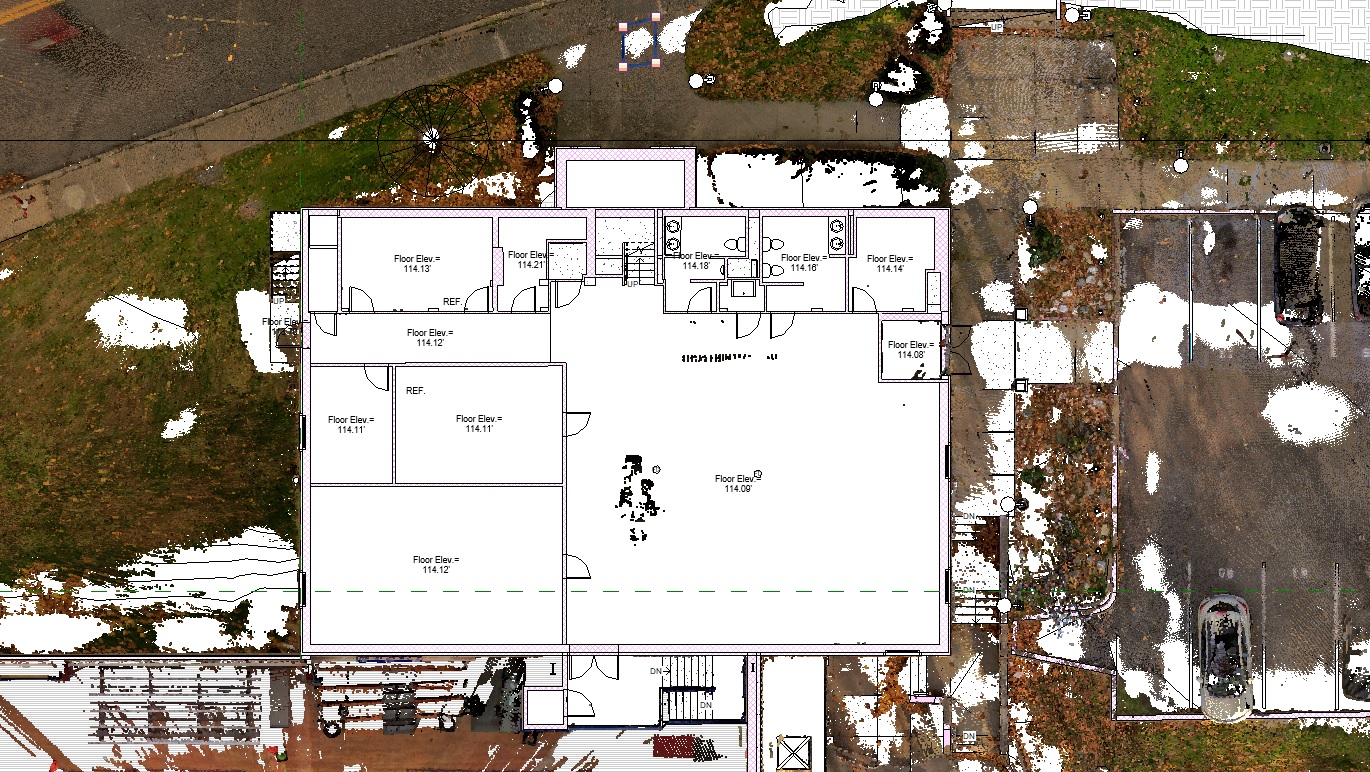 G&P Associates, providing residential 3d laser scanning services and as-built drawings, and Scan to BIM models since 2005. NYC, NY State, CT, MD,PA, and NJ.
Once architects and contractors see how accurate our as-built are, they call us back "time and time again" with new architectural survey projects.
Our 3d laser scan technicians typically carry at least 2 laser scanners with them, thus greatly reducing the 3d laser scan survey time and client impacts.
As-built documentation requested is almost always available from the initial 3d laser scan survey, avoiding additional site visits.
Successful residential, house or apartment, renovation projects starts with accurate as-built drawings and Scan to BIM Models.
We can help.
We typically provide:
3d laser Scanning of building interiors and exteriors
2d as-built floor and ceiling plans
2d as-built elevation Drawings
Ground Topography
3d-models in AutoCAD, Revit or Rhino.
Raw Data
Scene2Go
Sample PDF's
We quickly and accurately (+-1/8") capture the interior and exterior of buildings without moving furniture, paintings, etc.
Pictured below is a colorized scan.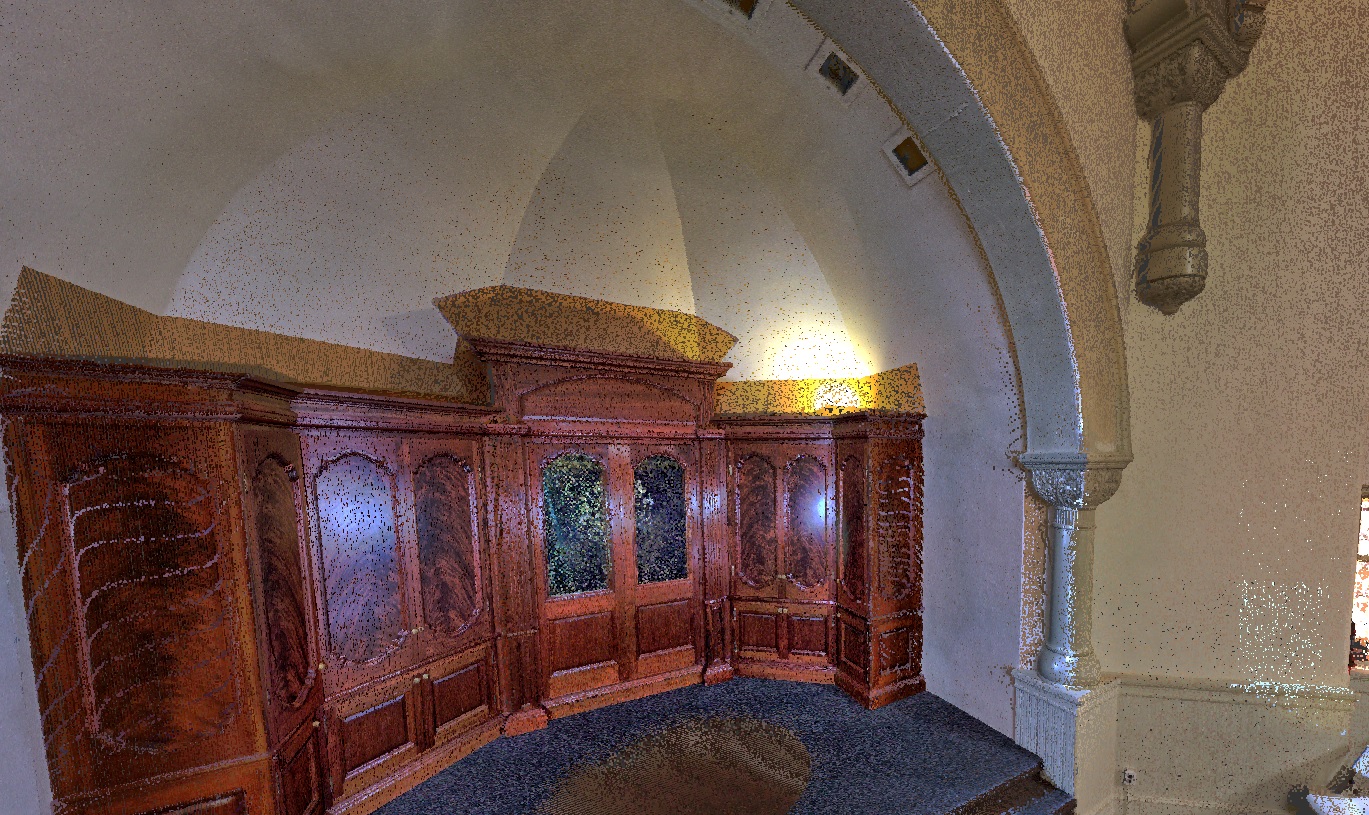 Upon field, we combine the interior and exterior scans together using specialized software. Below is a 3d laser scan point cloud slice of the floor plate.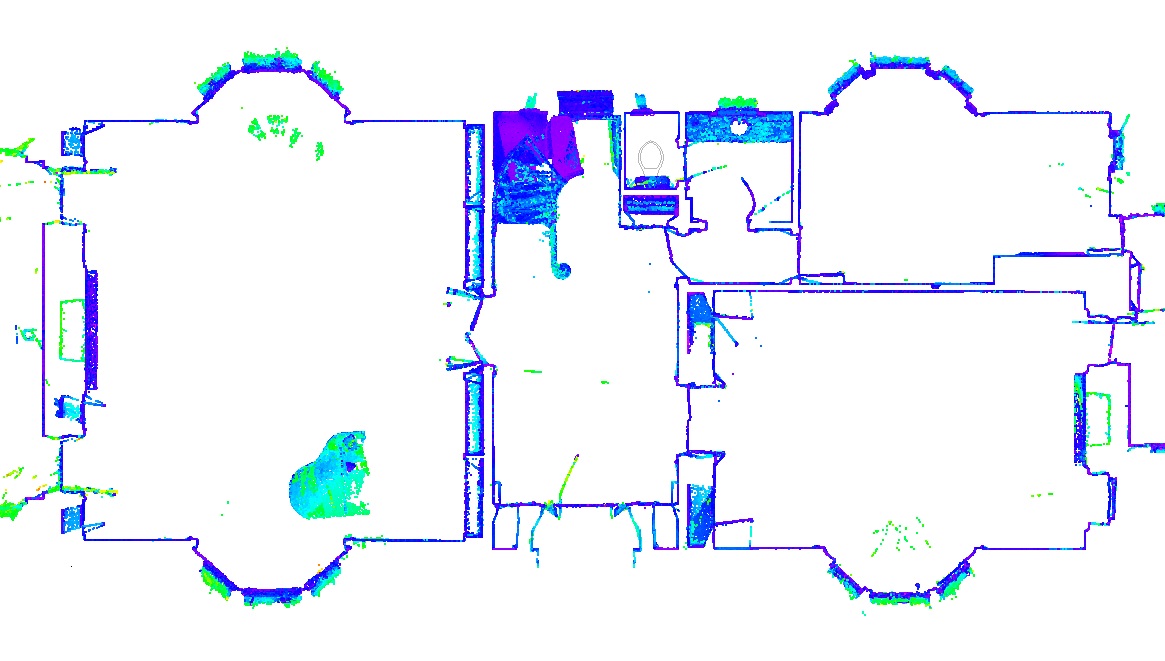 Below is the finished 2D Asbuilt drawing.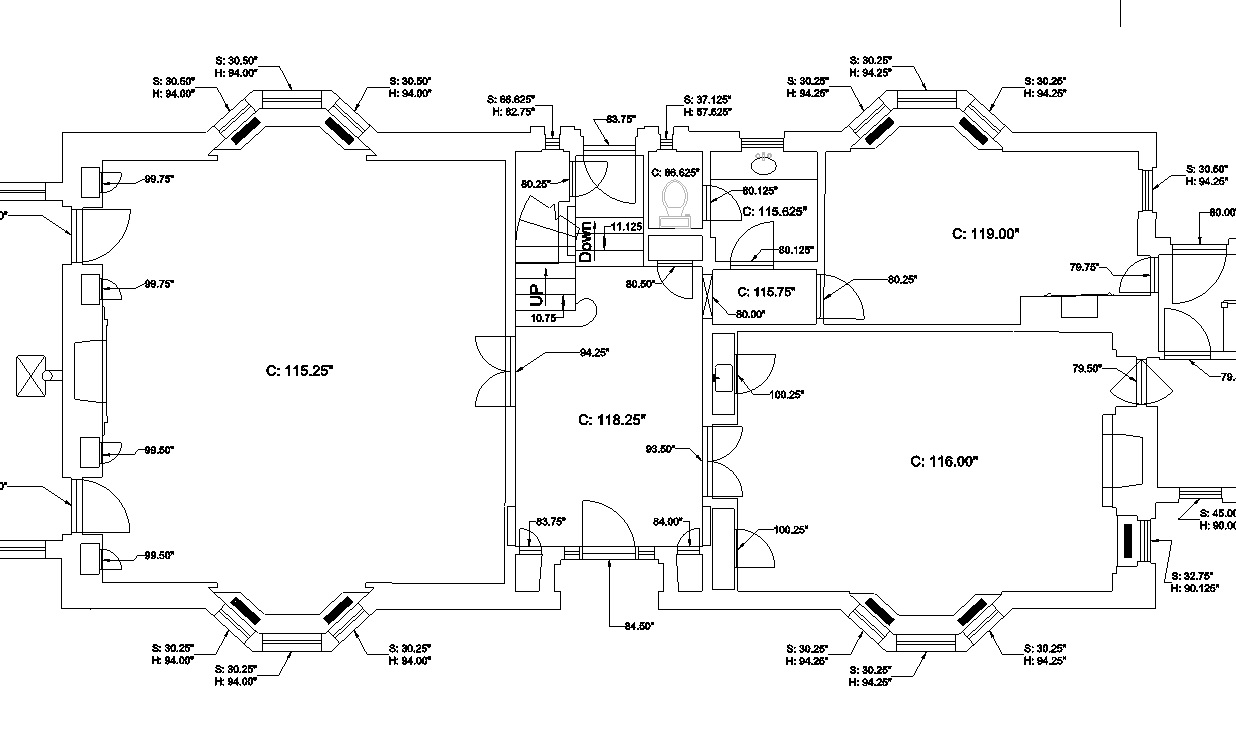 Additional as-built information requested is almost always available from the initial 3d laser scan survey, thus avoiding additional site visits.
Below is an exterior elevational drawing with a "black and white" point cloud ovelayed.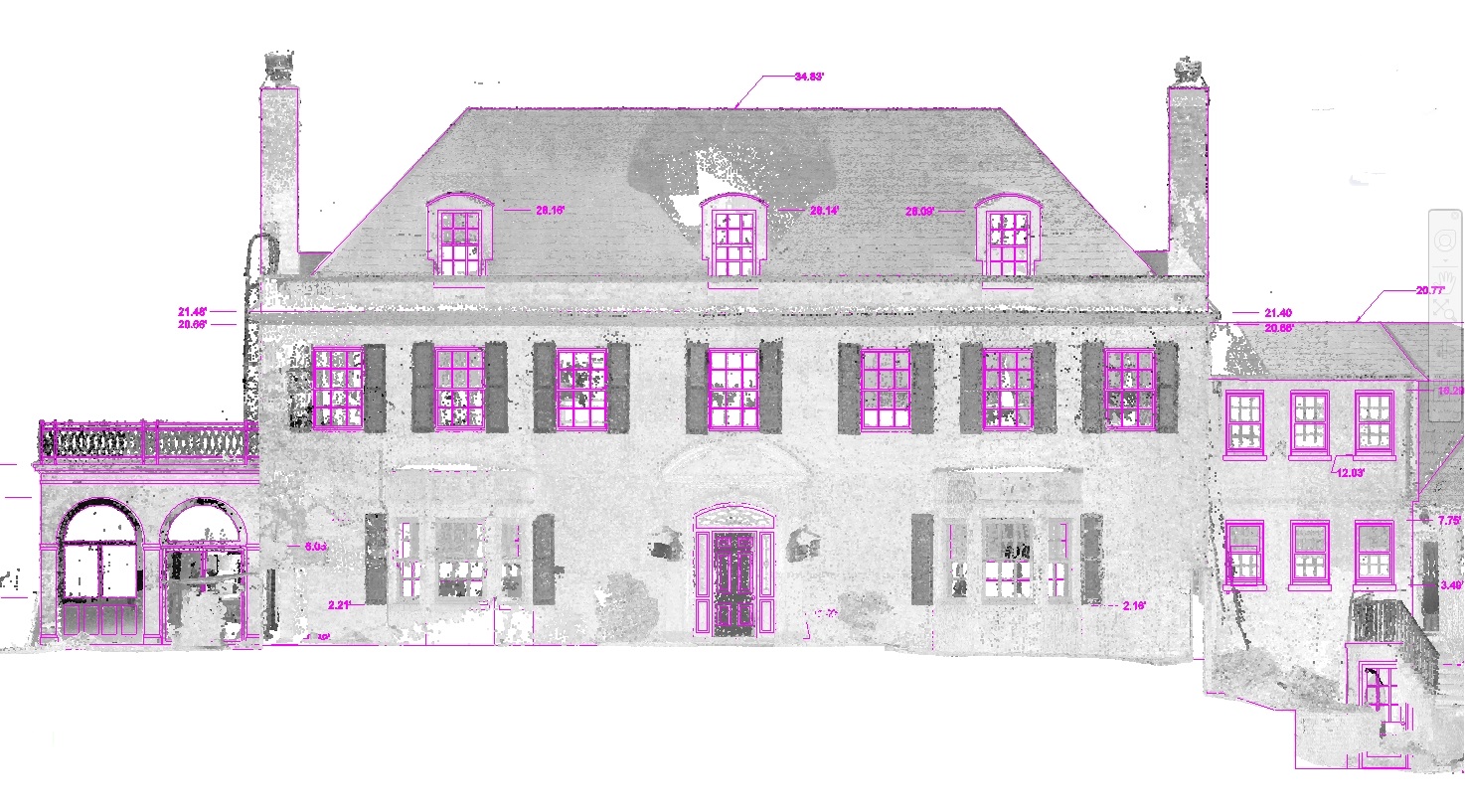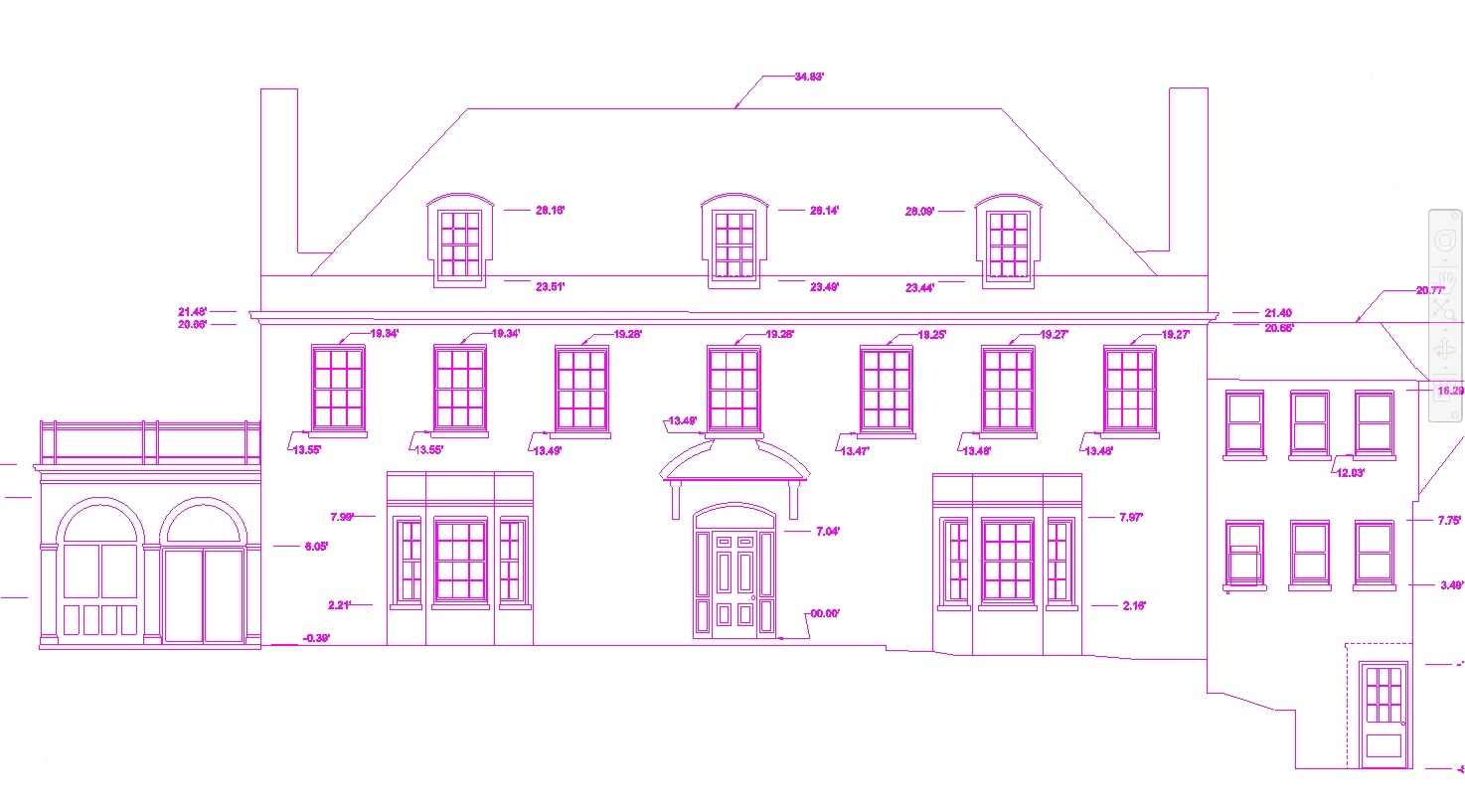 With a Scan to BIM model, you can 3d virtually tour the home, apartment, or building.
3d virtually walk thru the space with the as-built building materials properly rendered. Below is colorized 3d laser scan of an exterior.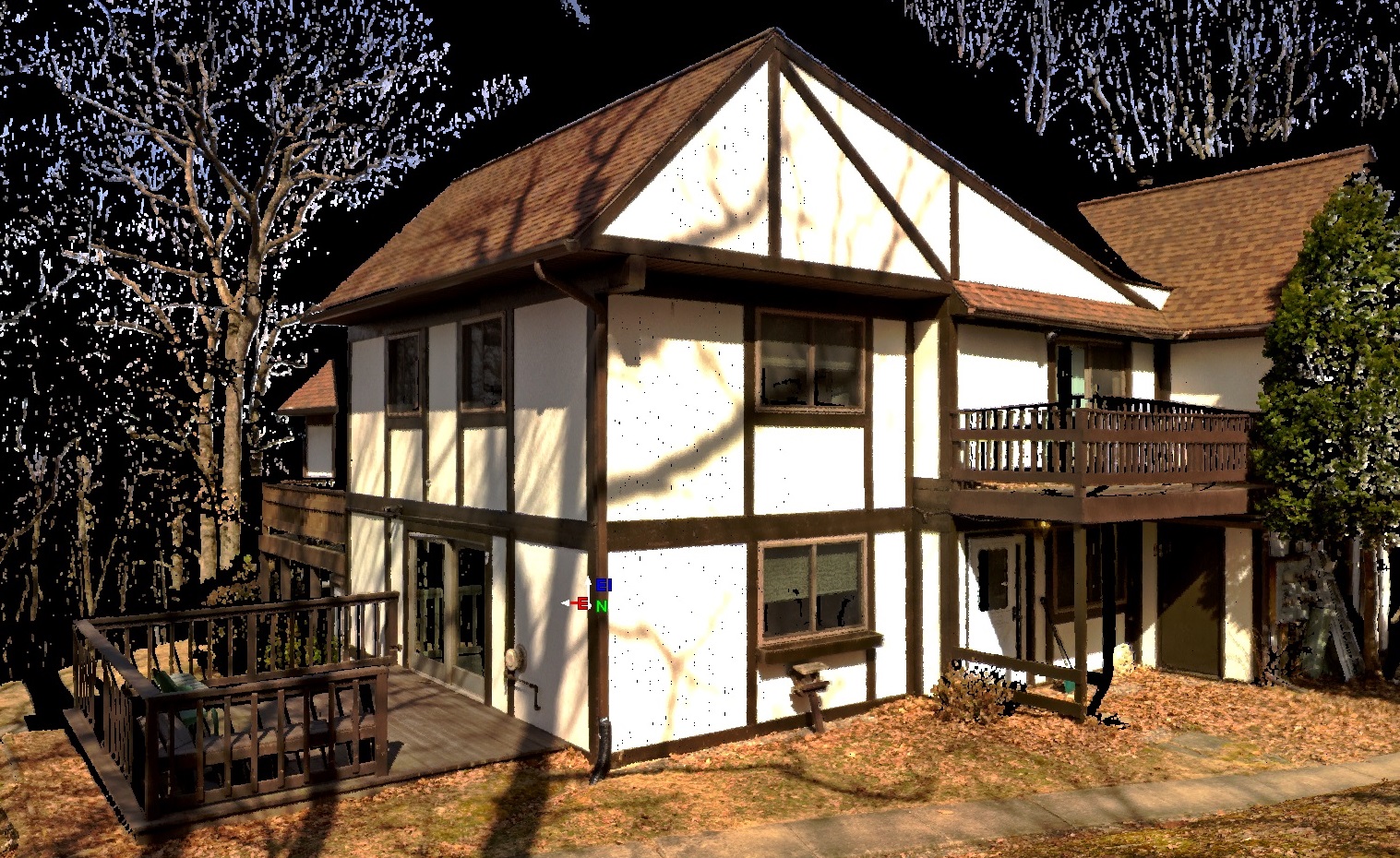 Scan to BIM Autodesk Revit model with intensity point cloud overlay of an exterior of a residential home.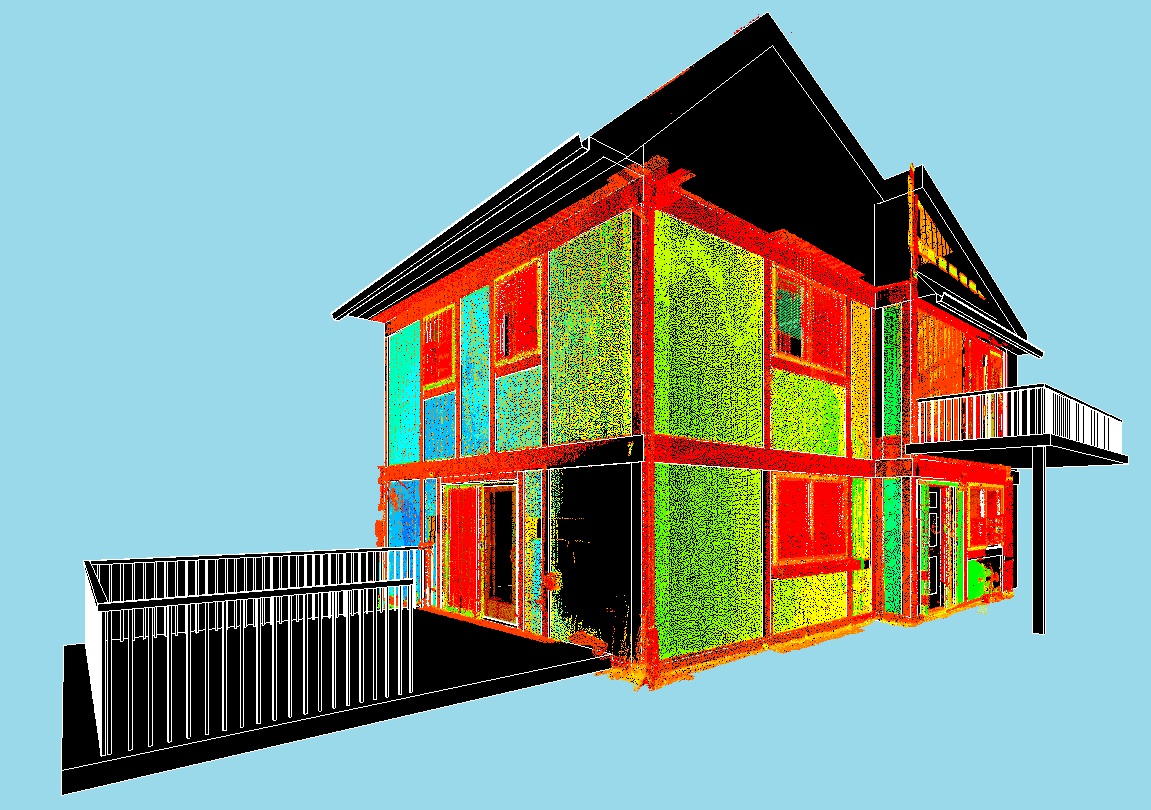 Final shaded scan to BIM model including topography can extracted from the collected 3d lidar scan data.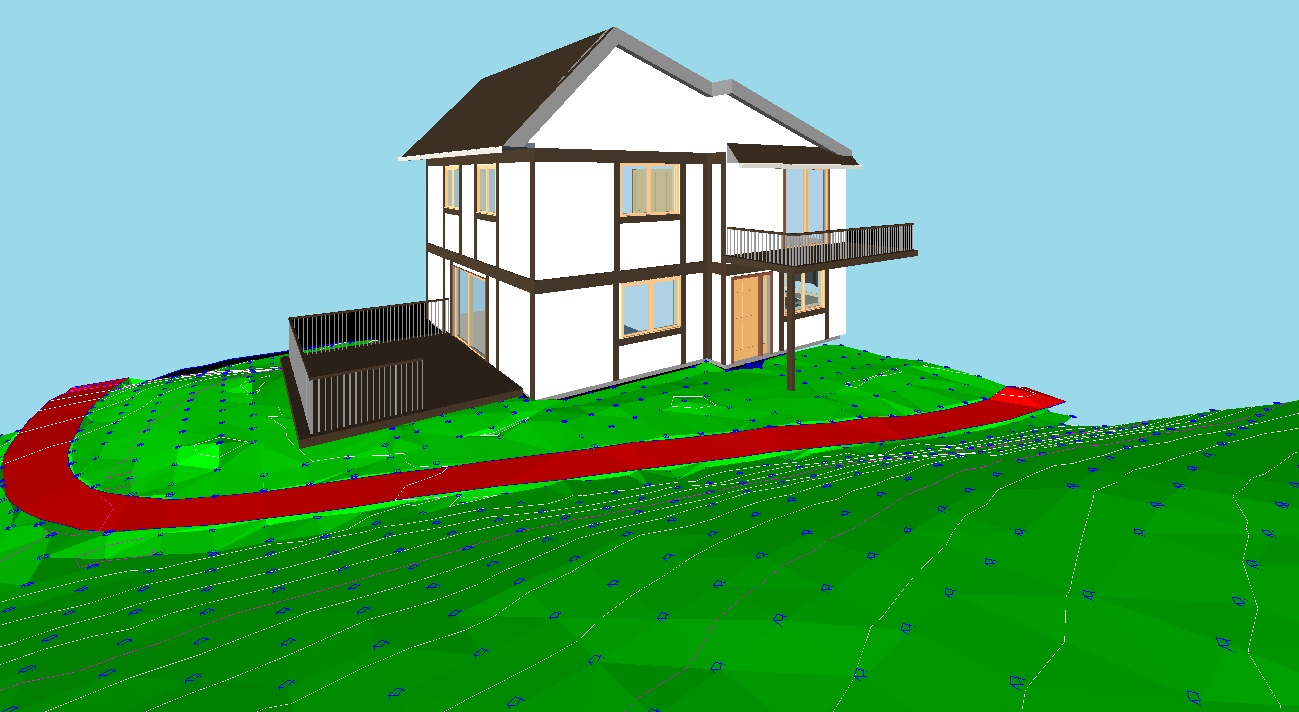 The rendered as-build model showing the exterior finishes.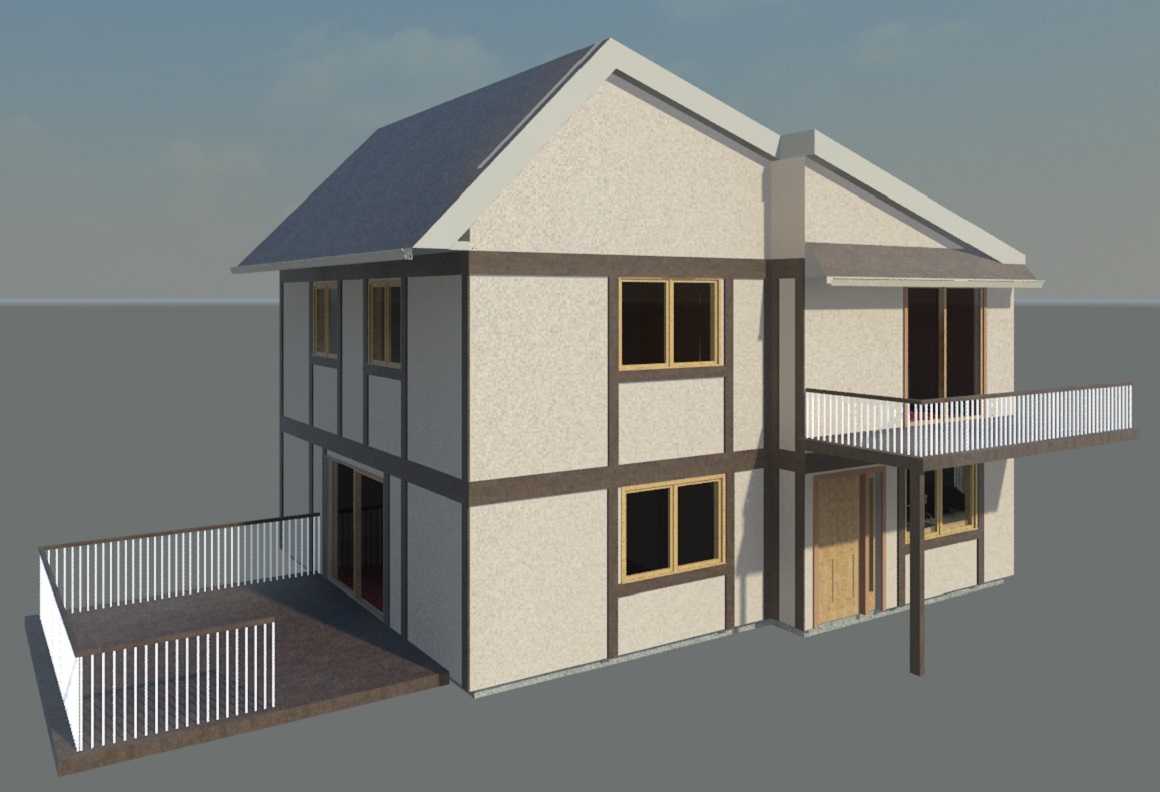 The model with the existing conditions survey material rendered.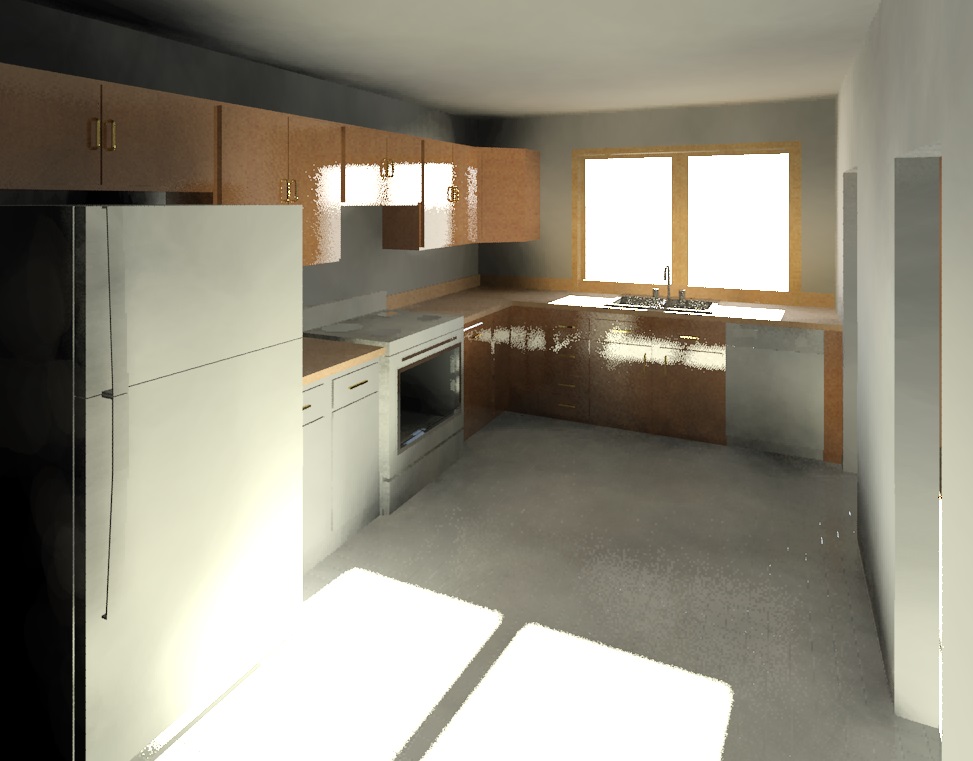 2d as-built floor plan can extracted in minutes from the model.
Plans such as asbuild ceiling, elevation, and section plans can be created rapidly from the model.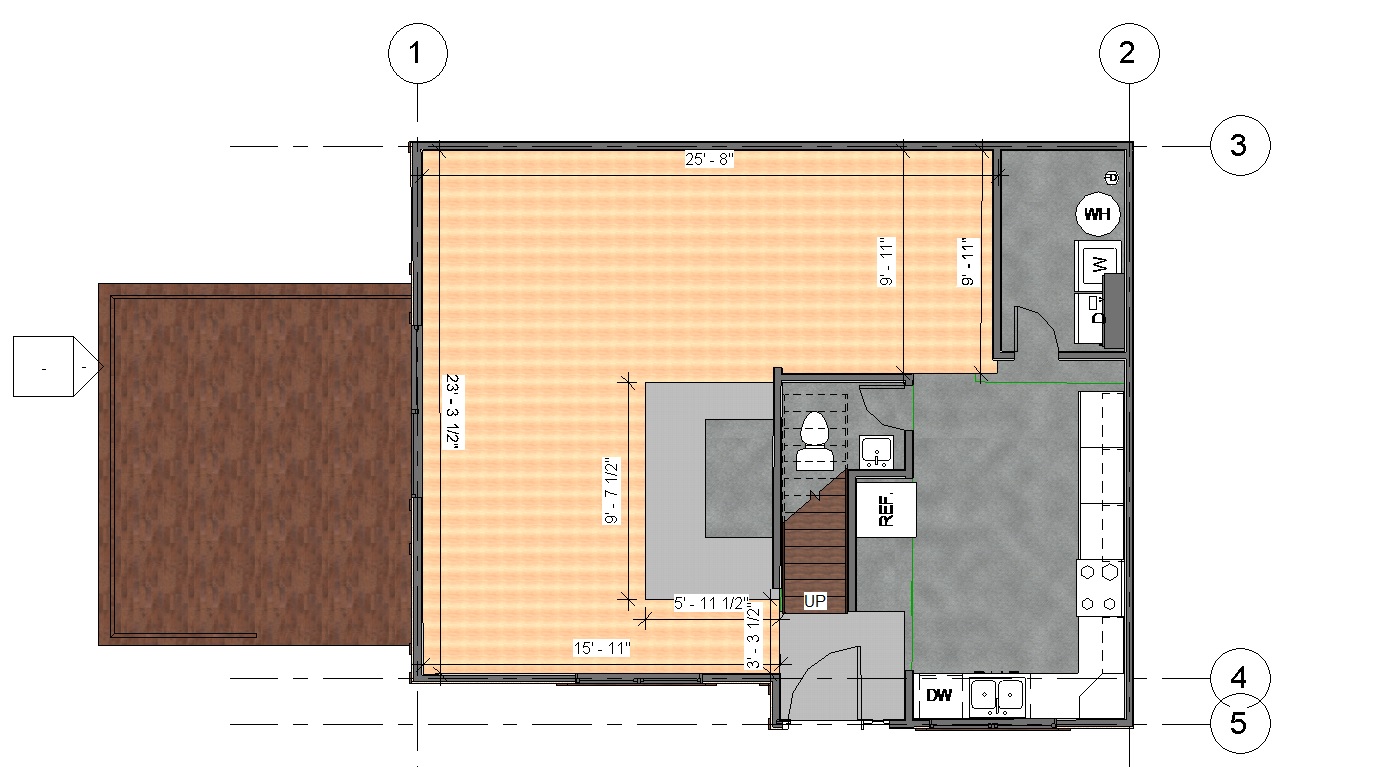 Call Chris today at : 607-427-8302
Email: coloughlin@gpassociates.org
---
---
---
---
---
---
---
---
---
---
---
---
---
---
---
---
---
---
---
---
---
---
---
---
---
---
---
---
---
---