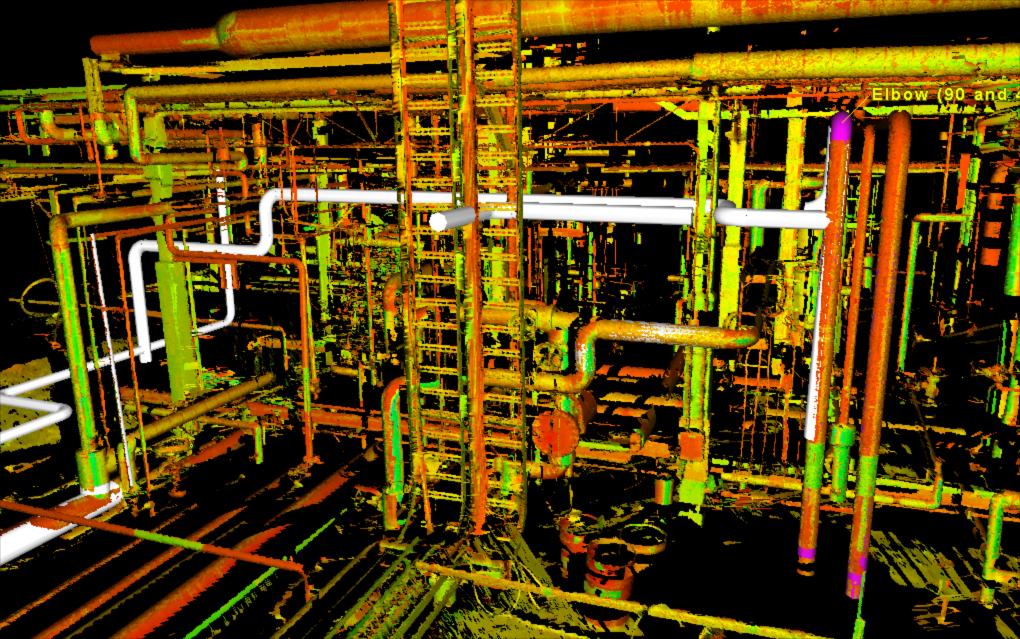 G&P Associates provide MEP (mechanical, electrical, and piping) as-built 3d laser scanning services and facilitate as-built p&id diagrams and drawings.
MEP subcontractors produce redline as-builts of their work. However, when multiple contractors are working in the same area, the redline as-builts can become very confusing on what-went-where.
With a 3d laser scanning MEP as-built, the confusion of what-went-where goes away. We can deliver anything from the "raw point clouds", Scan to BIM, MEP drawings and models, to as-built p and id diagrams.
MEP existing conditions model is also used for clash-detection for designing new electrical, mechanical piping, etc. thru an existing facility.
Once a new pipeline design is worked out, shop drawings can be produced and prefabrication of the components can be confidently produced. The labor and downtime of the new construction will be greatly reduced. Re-work and change orders will be non-existent.
We provide MEP as-built drafting services and facilitate p&id drawings in NYC, NY, CT, NJ, PA, MD, and DC.
Call Today: 607-327-1106
Email: cgibbons@gpassociates.org
---
---
---
---
---
---
---
---
---