Façades
We have produced hundreds of façade surveys for building restoration engineers, developers, and owners. Below shows a façade with a colorized point cloud and basic façade drawing (Manhattan, NY).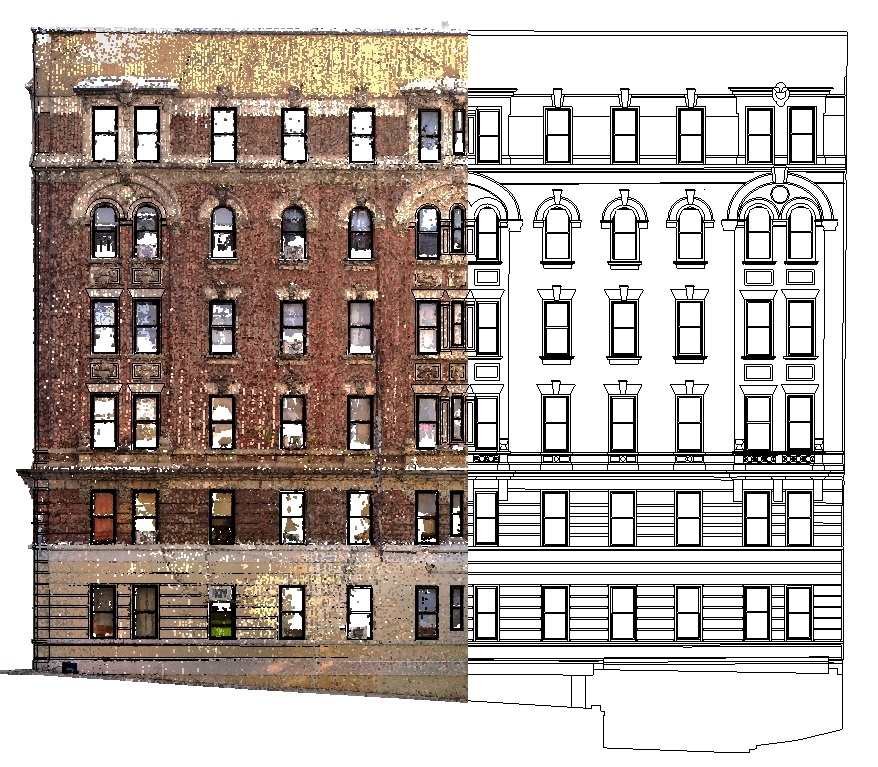 In New York City, Local Law 11/98 requires buildings over 6 stories must be inspected every 5 years to maintain façade safety. If as-built façade plans do not exist, building restoration engineers may hire us to laser scan and produce accurate elevation drawings.
The façade drawings may be low detail where basic façade elements are shown or highly detailed where every terra-cotta, marble, or brick mortar joint and decoration are accurately displayed. Below shows an asbuilt façade Revit model (Manhattan, NY) of detailed elements. The model was used by NYC historical restoration engineers to re-produce damaged elements.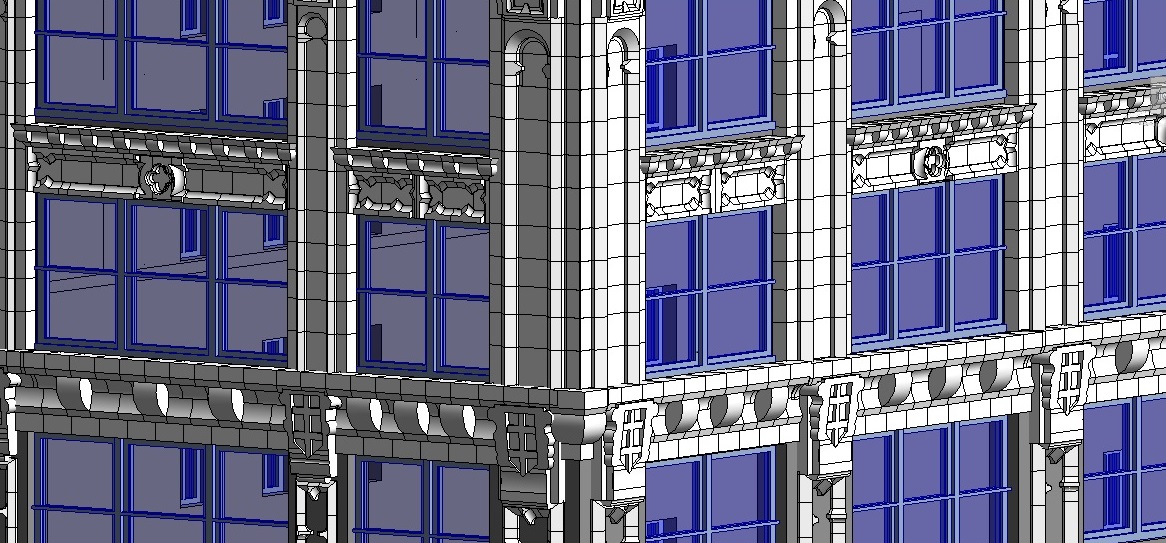 Historical documentation of the façade is another reason to document the existing conditions. In New York City, if the building is over 100 years old, developers are required to produce accurate elevation drawings of the façade. These asbuild drawings are then given to the New York City historical society. Below shows (Brooklyn, NY) a moderate detailed façade: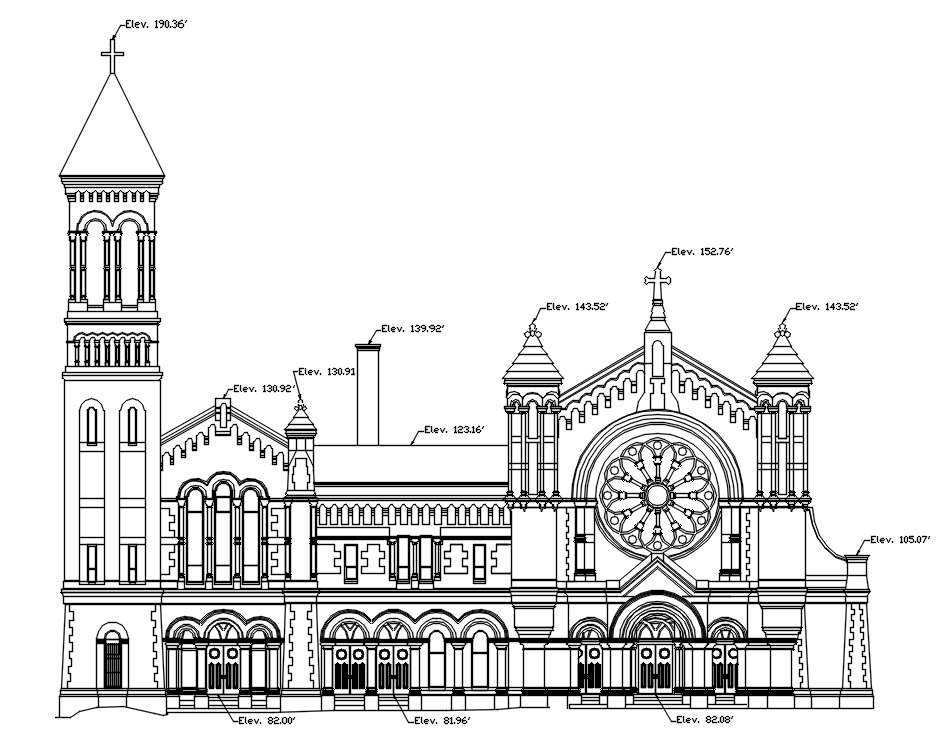 The software we use are AutoCAD, Revit, and Rhino. Sometimes the client requires only minimal detail of the facade's existing conditions. Other times, the client requires very extensive as-build detail of the facade. The amount of detail required can depend on several variables.
---
---
---
---
---
---
---
---
---
---
---
---