Commercial Laser Scanning Services and Accurate Building Documentation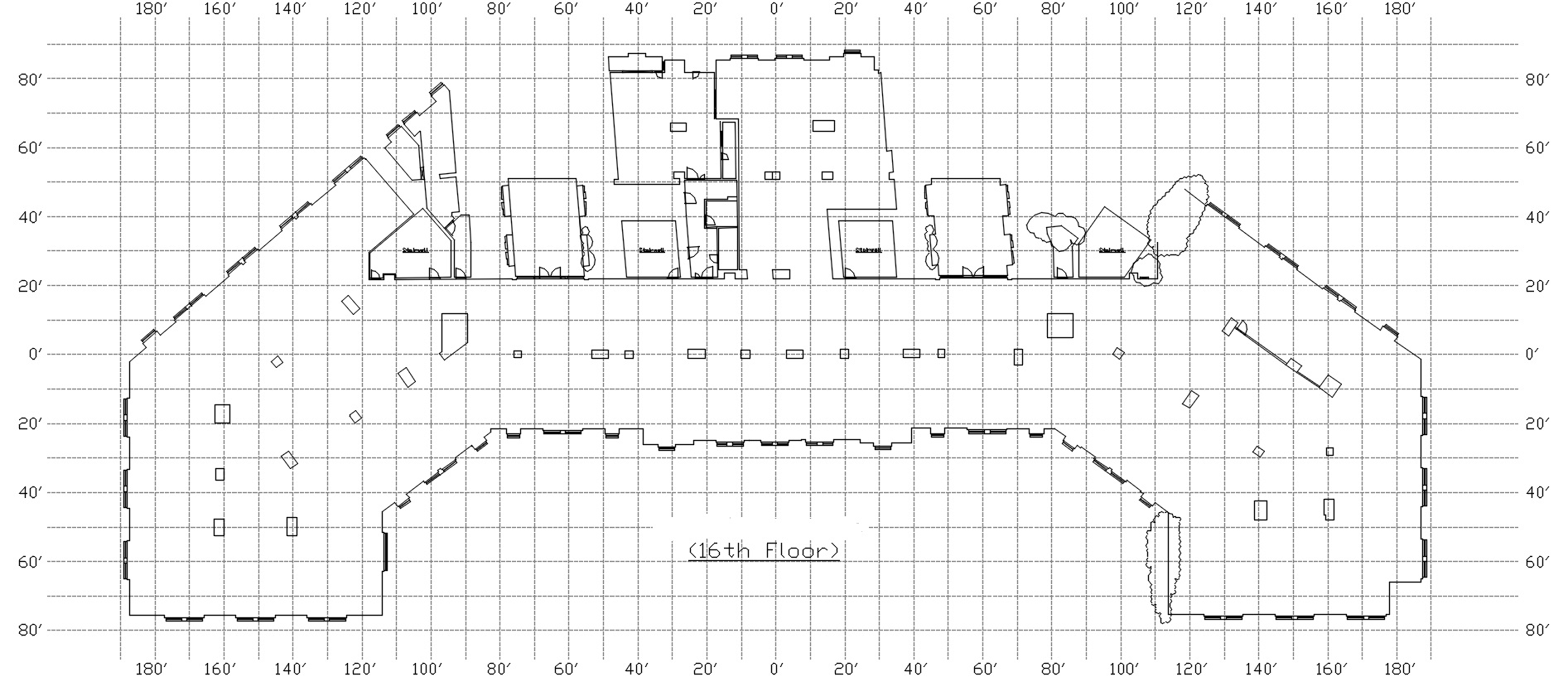 Owners, tenants, real estate agents, and developers require accurate asbuilds of their spaces and buildings. The reasons are many:
1.) Tenants need to plan out their office or manufacturing space. Additionally, square footage prices are very high, like New York City, it is important to know if the square footage matches what you are paying for.
2.) Owners, need often to comply with BOMA or Building Office and Managers Association standards. Often times owners, such as New York, can receive property tax breaks by subtracting out certain components of the building like mechanical raceways.
3.) Real estate agents can adequately present the space to potential tenants or buyers.
Below shows a typical color laser scan;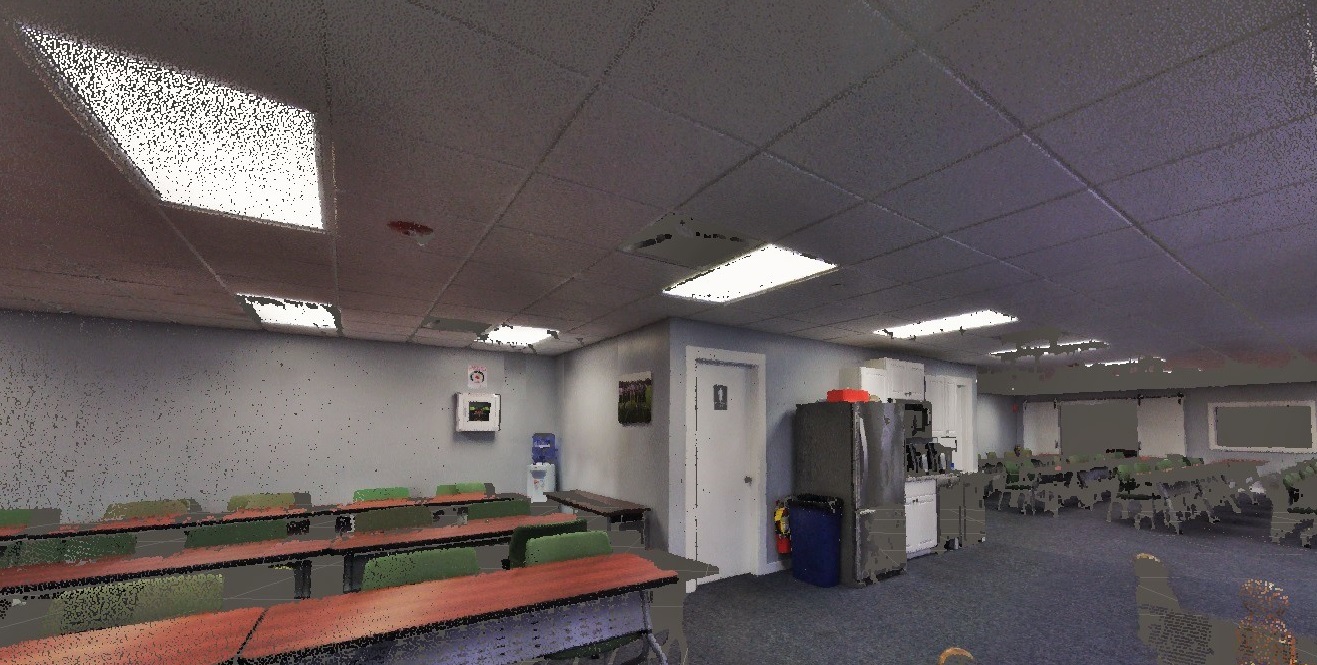 As can be seen above, the laser scan captures everything in its "line-of-sight" including floors, walls, windows, ceilings etc. This allows us to;
Minimize field time (typical scan takes approx. 1.5 minutes)

Create very accurate commercial as-built plans or models.
The plans may consist of;
2d Floor Plans

2d Ceiling plans

Elevation and Sections plans

Autodesk Revit or Rhino models.
Below shows an Autodesk Revit model of a commercial office space.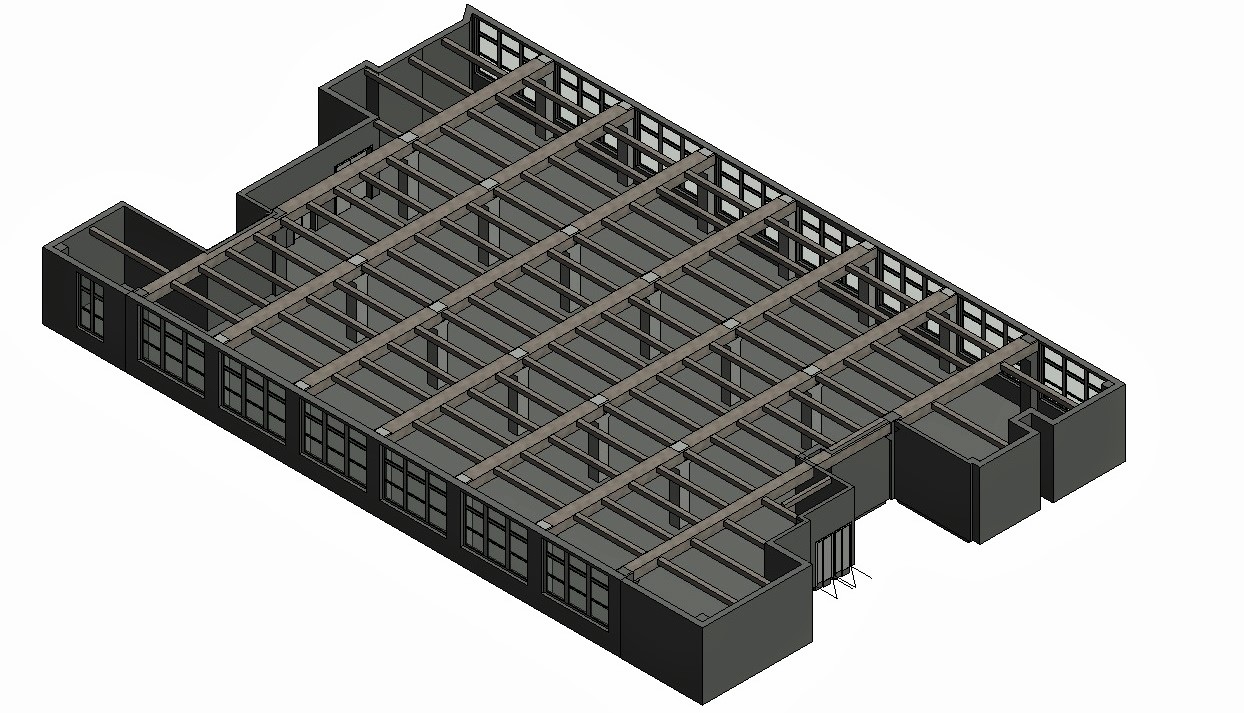 After the creation of the 3d model; floor, ceiling, and sections can be quickly created. Below shows the floor plan created from the model.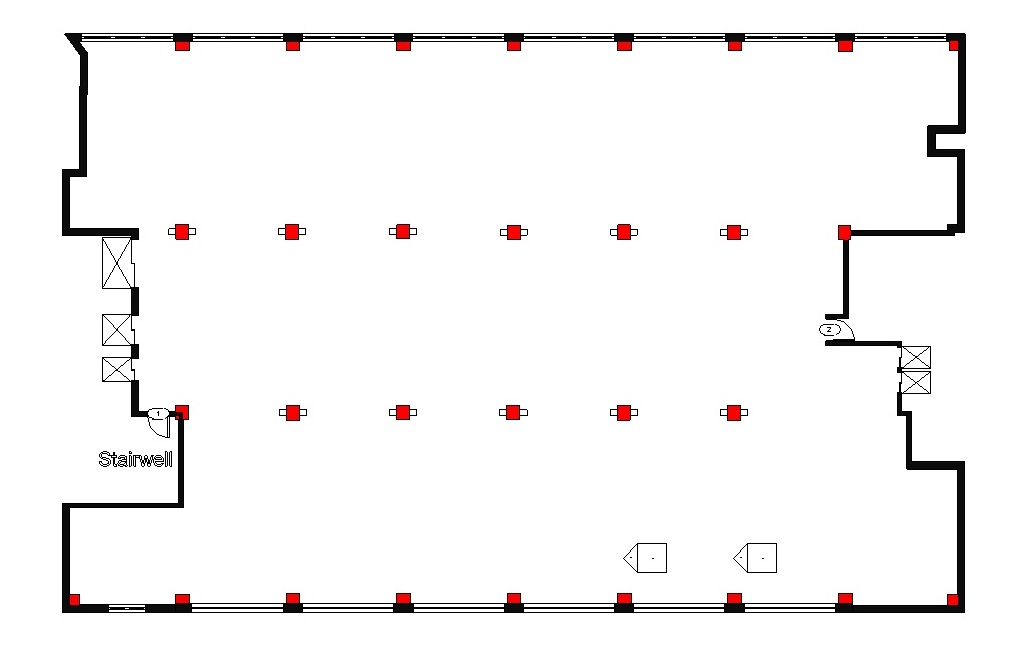 Below shows the ceiling plan created from the model including the beams with elevations.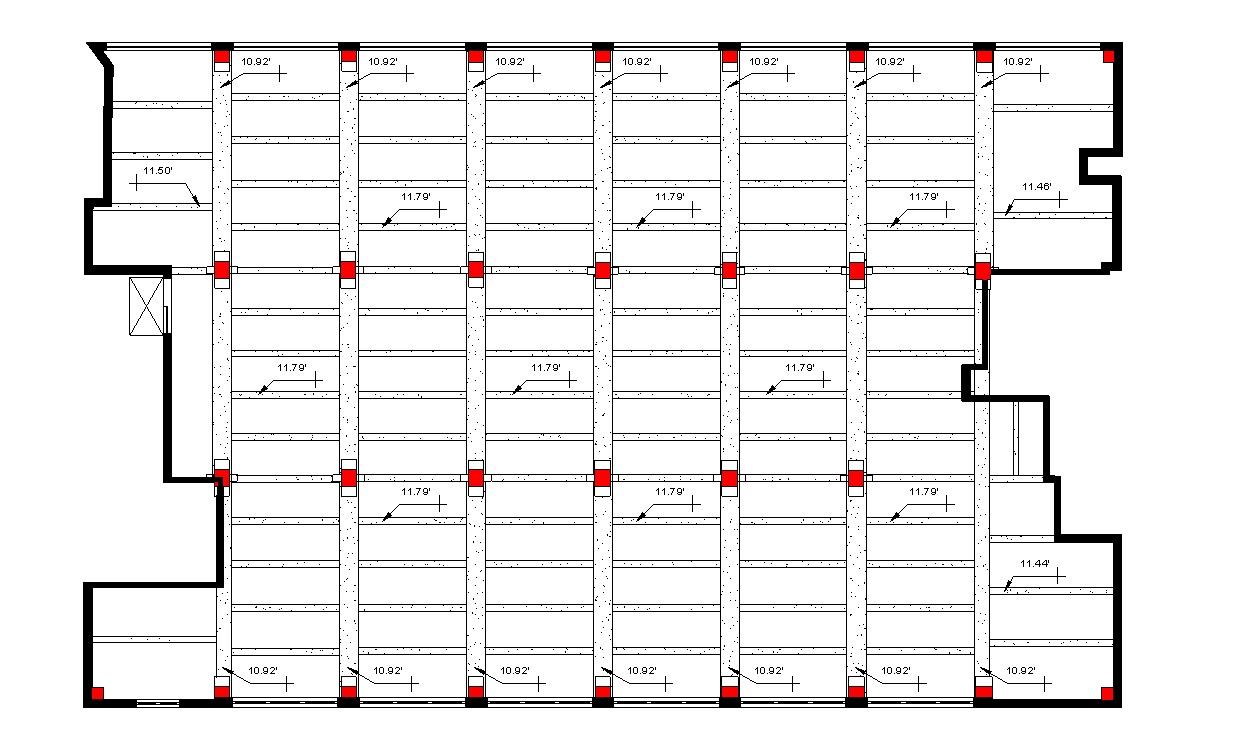 The client can also walk-thru the environment to get a better feel for the space. Below shows a rendering from the walk-thru.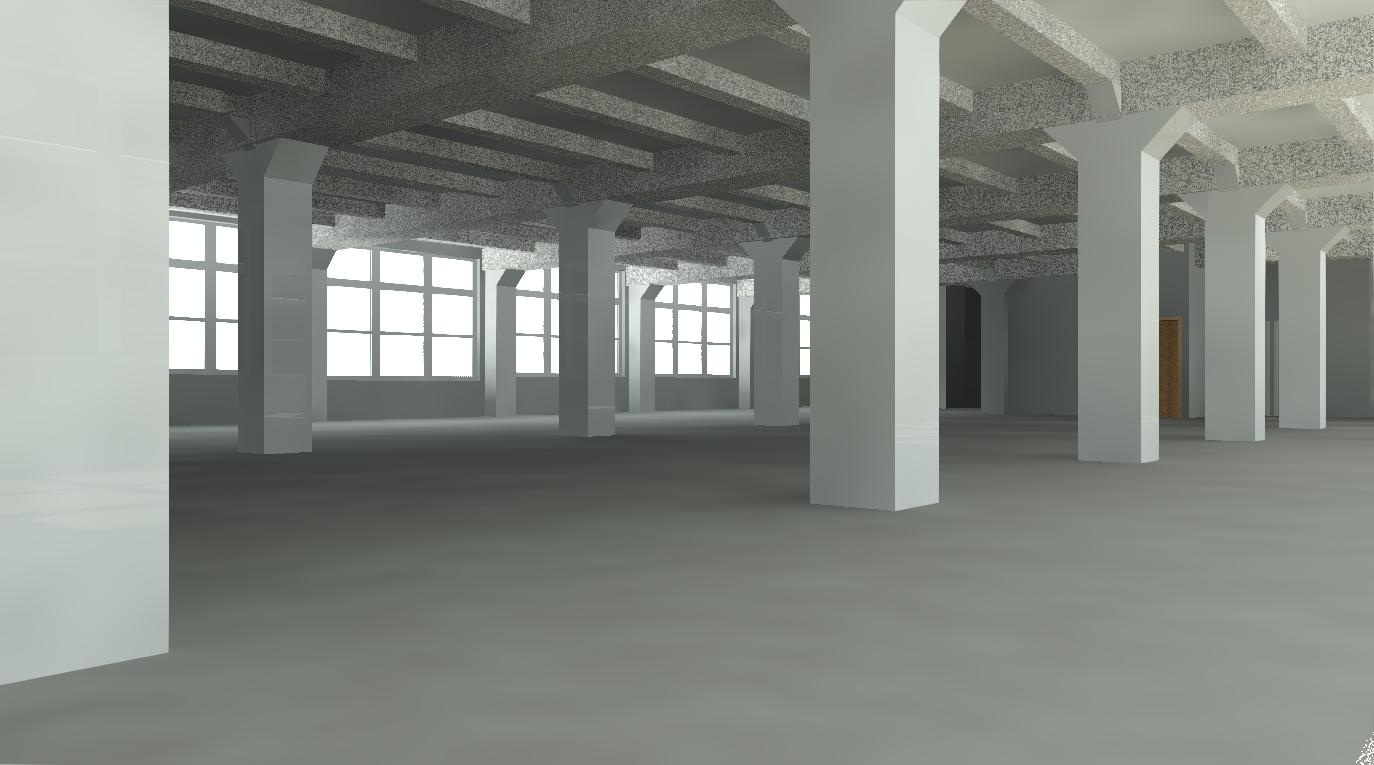 ---
---
---
---
---
---
---
---
---
---
---
---
---
---
---
---
---
---
---
---
---
---
---
---
---
---
---